Who We Are
Biographies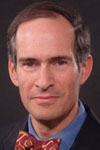 Adam Jared Apt, CFA, Manager. Mr. Apt has more than twenty years of experience in investment management. He received his MBA from the University of Chicago in 1986, and he is a holder of the CFA® (Chartered Financial Analyst®) designation.
Before establishing Peabody River Asset Management, Mr. Apt worked successively at two Internet startups, Asset Sciences, Inc. and LTSave, Inc., firms that provided investment guidance and advice to individual investors over the Web. (In 2002, the Asset Sciences product, AssetPlanner, was acquired by Accenture.) LTSave focused solely on investing for retirement. At both firms, he was Vice President of Investment Analytics, which made him the de facto chief investment officer. He oversaw a team of investment professionals and designed the processes by which computers generated the automated investment advice. In addition, he wrote much of the explanatory and educational material that appeared on line for the users. He also designed the Monte Carlo simulators that calculate the projected range of possible ending values of investment portfolios and the probabilities of different outcomes.
Mr. Apt began his career as a quantitative equity analyst at Keystone Investment Management Company (now absorbed into Wells Fargo Advantage Funds). He then joined Northfield Information Services, a provider of software, risk models, and technical consulting services for institutional investment managers, where he was the product manager for the firm's asset allocation software and fixed income toolkit, for which he also programmed, and he provided customer support for the firm's portfolio optimization software. From Northfield, he joined Colonial Management Associates (now absorbed into the Columbia Funds), where he was chief administrative officer of the equity group, with a number of managerial and analytical responsibilities, including investment performance analysis. He left Colonial in 1999 to join Asset Sciences.
Mr. Apt served on the board of the Boston Security Analysts Society (BSAS) from 1997 to 2000 and for many years sat on its Education Committee. He is a member of the BSAS, the CFA Institute, the Financial Planning Association, the Boston Economic Club, of which he is secretary, and the Society of Quantitative Analysts. He has been treasurer of the Boston Committee on Foreign Relations since 1991. He serves or has served on the boards or finance committees of several other not-for-profit organizations, including the Boston Center for Adult Education (board member, 1992-1997), the Boston Map Society (secretary, 2008-), and the History of Science Society (finance committee, 1996-2008, treasurer, 2009-). He is a proprietor of the Boston Athenæum. He has been president of the University of Chicago Graduate School of Business Club of Boston and the Oxford and Cambridge Society of New England. From 1995 to 2003, he taught the BSAS's introductory course in quantitative analysis for investment management.
Mr. Apt has been quoted in Money magazine.
Besides his MBA, he holds a BA from Amherst College in astronomy (1977), and a doctorate from Oxford University in the history of science (1982).
Mr. Apt continues to write book reviews for academic journals in the history of science and to contribute articles to various reference works, which have included the Encyclopedia Britannica, the Oxford Dictionary of National Biography, and the New Dictionary of Scientific Biography.
His recreations include book collecting and hiking in the mountains of the Northeast, where he has solo-hiked New England's hundred highest peaks and the forty-six high peaks of the Adirondacks. In 2006, he was guest curator of an exhibition of historic maps of the White Mountains of New Hampshire at the Harvard Map Collection.
The Firm
Peabody River Asset Management, founded in 2007, is a limited liability company. We are a small independent investment adviser registered with the Commonwealth of Massachusetts. We offer discretionary investment management for individuals and families resident in Massachusetts, and for small not-for-profit organizations based in the state. We also provide financial planning services for individuals, and investment consulting services for individuals, families, and not-for-profit organizations.
Principals